FRAUD DETECTION SYSTEM: solution to prevent any threats from any sources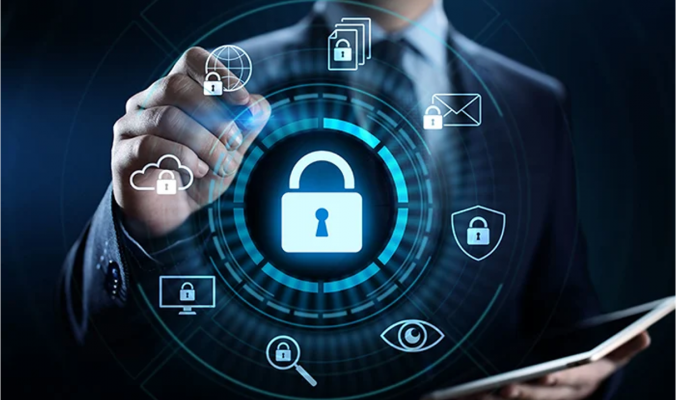 WHY FDS HAVE TO BE USED?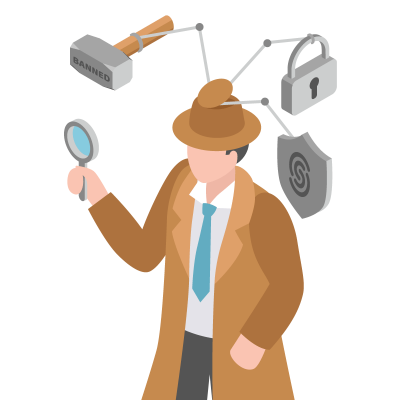 "Trust" is central to banking, and the trust from some years before is completely different from trust nowadays. Recently, many types of financial frauds has arisen, such as Internal fraud, Card fraud, Core banking fraud, Digital banking fraud (Internet banking & Mobile banking),…
The culprits has also evolved their tricks and their engines by the innovation of Internet and Technology. Therefore, the anti-fraud solutions have to be upgraded day by day and this continuous-upgrade feature has become the core feature of any anti-fraud solutions.
FRAUD DETECTION MECHANISMS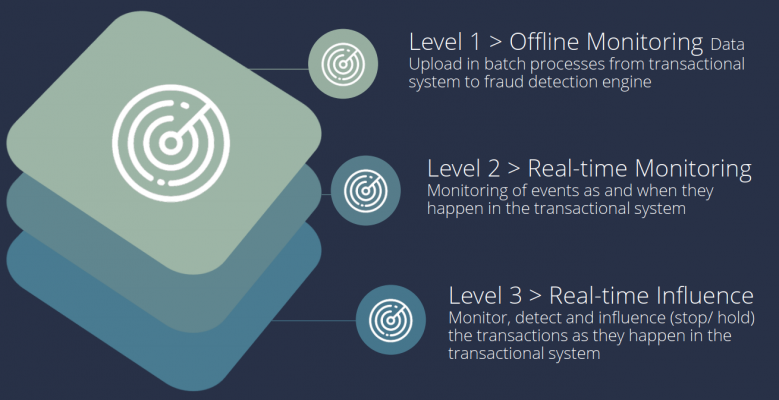 WHAT ARE CORE FEATURES OF FRAUD DETECTION SYSTEM?
Customer 360* 
Collect all the customer information such as:  and display in only one single view to help investigator 
Scenario authoring tool:
A web based scenario authoring tool to configure new scenario as and when required, without coding or any effort from the IT team.
We also have a set of out of box prepackaged and customizable scenarios.
The bank employee can configure various parameters based on the business policies. These out of the box scenarios cover recommendations made by respective regulatory bodies and other industry prevalent scenarios. We have a dedicated team of subject matter experts who continuously track new geography specific banking fraud schemes and the same are shared with our clients on a regular basis.
Case management system:
Provides integrated case management that supports intelligent case routing feature to the right investigator, built-in work flow for case investigation and closure, case escalation feature and complete audit trail.
Link analysis:
Provides graphical visual entity link analysis tool to help detect customer/account associations and organized fraud rings. User can analyze hidden association among seemingly disparate but interrelated customer/accounts and transactions.
SCENARIO AUTHORING TOOL:
Core banking system fraud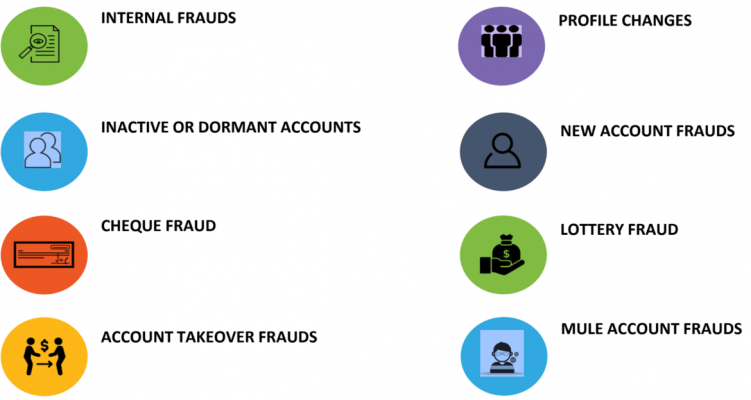 Digital banking fraud (Internet / Mobile banking)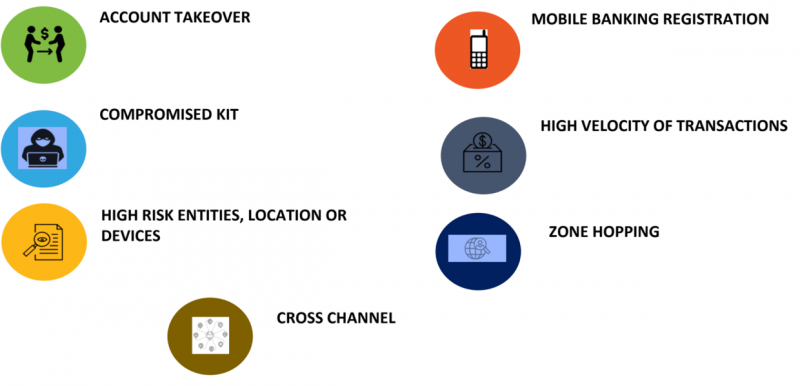 Card fraud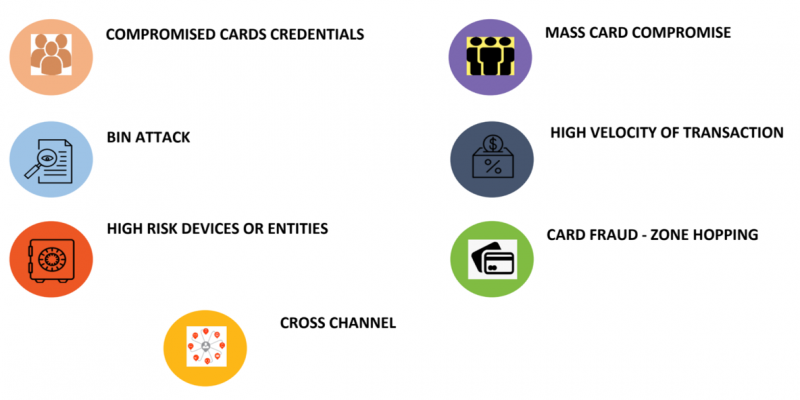 Cross – Channel fraud

Case management system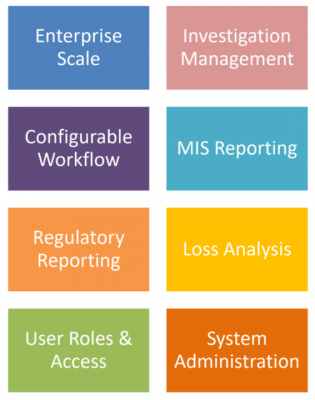 Integrated case management for manual investigation

Intelligent case routing features, built-in work flow for case investigation and closure

Integrates seamlessly to decrease the investigation time frame with the Investigation Tools (iTools): the entire entity master data, transactional attributes, behaviour profiling and risk threats

Integrates seamlessly with Clari5 Inbox for a seamless communication with Branch Users

Auditable with each activity on a case noted and accounted for

Feedback loop on the actual case resolution status from the case management system for false positive reduction
Link analysis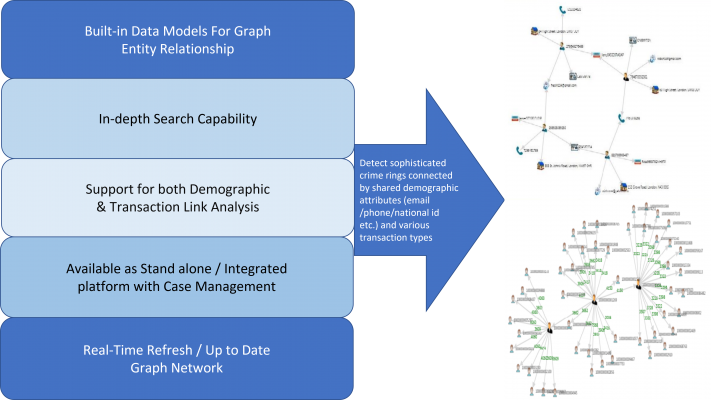 PARTNER WITH BUSINESSES

IN THE DIGITAL TRANSFORMATION PROCESS

LET US HELP YOUR BUSINESS