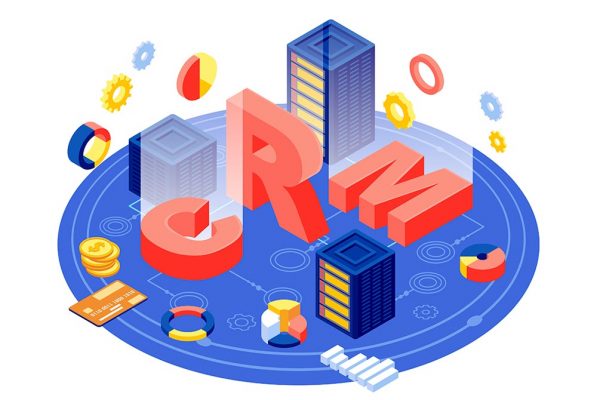 Customer Relationship Management (CRM) refers to all strategies, techniques, tools, and technologies used by enterprises for developing, retaining and acquiring customers.
The aim of a CRM is to allow businesses to better manage their customer relationships and ultimately drive more success. CRM technologies enable strategy, and identify and manage customer relationships, in person or virtually. CRM software provides functionality to companies in four segments: sales, marketing, customer service and digital commerce.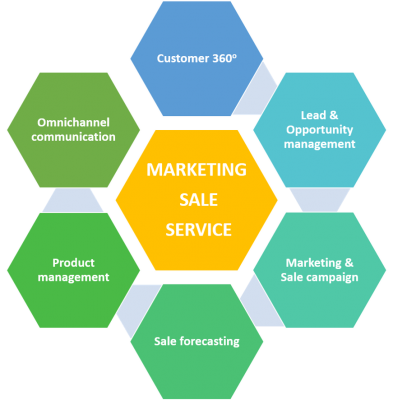 CRM platform contains 3 pillars: Marketing, Sale, Service
Customer 360o
Lead & Opportunity management
Marketing & Sale campaign
Sale forecasting
Product management
Omnichannel communication & support
CUSTOMER 360
Customer database platform
Customer segmentation
Customer database analytics
Create a single database of all accounts and contacts you work with and build a 360-degree view of your customers
Segment customers by multiple parameters to improve communication and build stronger relationships
Analyze your customer database and convert the data into actionable insight that will help to identify new opportunities
LEAD &  

OPPORTUNITY  MANAGEMENT 

Qualification:  Thoroughly qualify each customer to save time by working only with sales-ready customers; Analyze and specify your customers' needs taking into account the information gathered
Distribution: distribute the customers based on the prospect's needs, profile (geography, industry, budget) as well as the current workload of telemarketing and inside sales teams. 
Sale analytics:  Leverage the sales pipeline tool in the system to analyze the company's performance at each sale stage, identify "bottlenecks" in the customer management process. 
MARKETING & SALE CAMPAIGN
No code & Low code platform

Arrange and automate any internal processes between employees, departments to get better results by drag & drop workflow.

Model the processes flow using preconfigured elements for creating activities (tasks, calls, and emails), working with pages, processing data,…
SALES FORECASTING
Make sure your business goals are achieved with Sales forecasting tools. Easily plan sales volumes by managers, accounts or industries. Compare indicators across periods and apply smart filtering tools to get the information you need within a matter of seconds.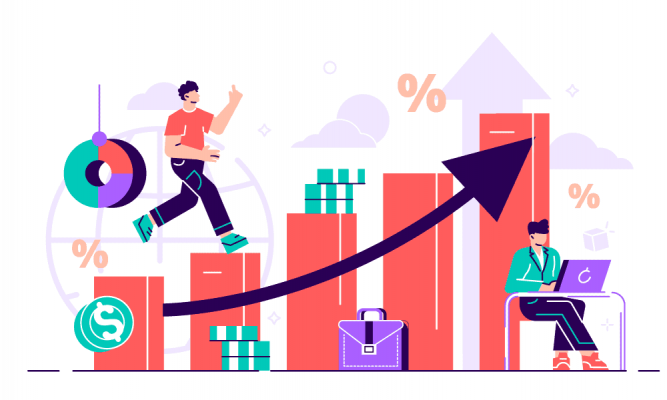 PRODUCT MANAGEMENT

 

Maintain product catalogue hierarchy based on the structure of the product portfolio.

Easily group products based on custom or pre-defined product attributes, such as brand, category, etc.

Specifying different attributes allows to structure and organize the product catalogue and easily select products that fit the client's needs. 
OMNICHANNEL COMMUNICATION & SUPPORT

Communicate in Enterprise social network and customers

Communicate directly from the system (calls, email, approval, etc.). All notifications are also here, so you will not miss any important event.

Plan work, tasks and meetings (notifications and reminders). Synchronize tasks and calendar with Google Calendar and Microsoft Exchange.
 

 

PARTNER WITH BUSINESSES

IN THE DIGITAL TRANSFORMATION PROCESS

LET US HELP YOUR BUSINESS